Fun Things To Do in Winnipeg at Uptown Alley
Late Evening Deal | Specials & Deals

If you are in Winnipeg and looking for fun things to do – join us at Uptown Alley – the coolest place to play in Winnipeg! Winter or summer, we have loads of fun to offer to keep your family busy for hours! Located just minutes from Polo Park, and many hotels, we are in a great, central location with loads of parking!
Here at Uptown Alley, we know that sometimes you just need to let loose, blow off some steam, and have a good time with friends and family. That's why we've put together this guide of all the fun things you can do here at Uptown Alley.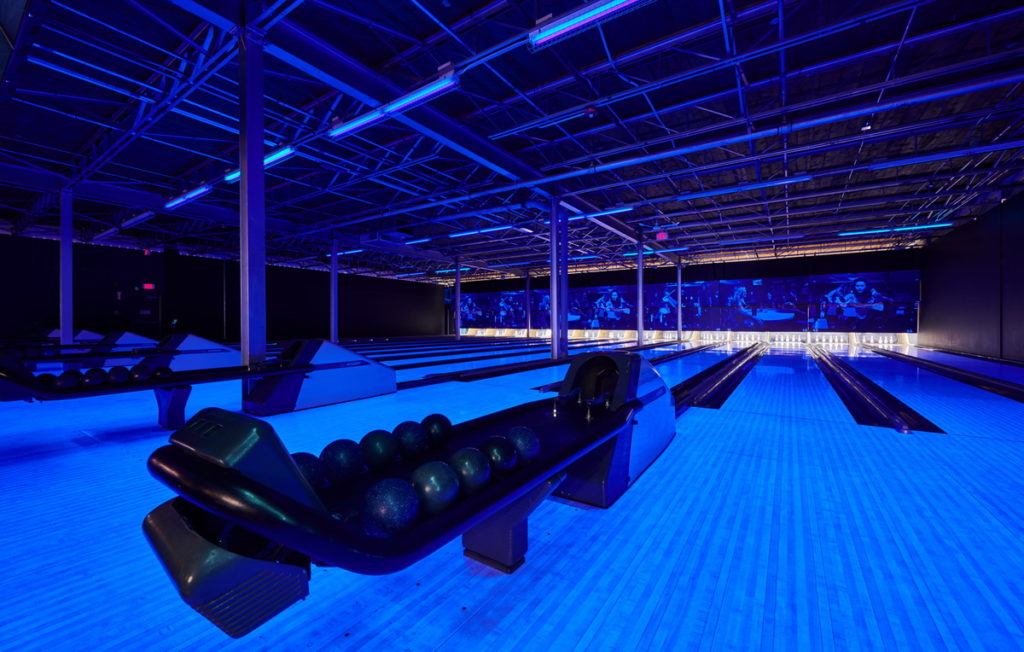 First up, let's talk about bowling. Our state-of-the-art bowling alley features 30 lanes – 24 lanes of 5 pin bowling and 6 lanes of 10 pin bowling, perfect for groups of any size. Whether you're a seasoned pro or a first-timer, we've got everything you need to bowl a strike or two – and have fun doing it! And if you're feeling competitive, why not join one of our leagues? We've got leagues for all skill levels, so you can challenge yourself and meet new people.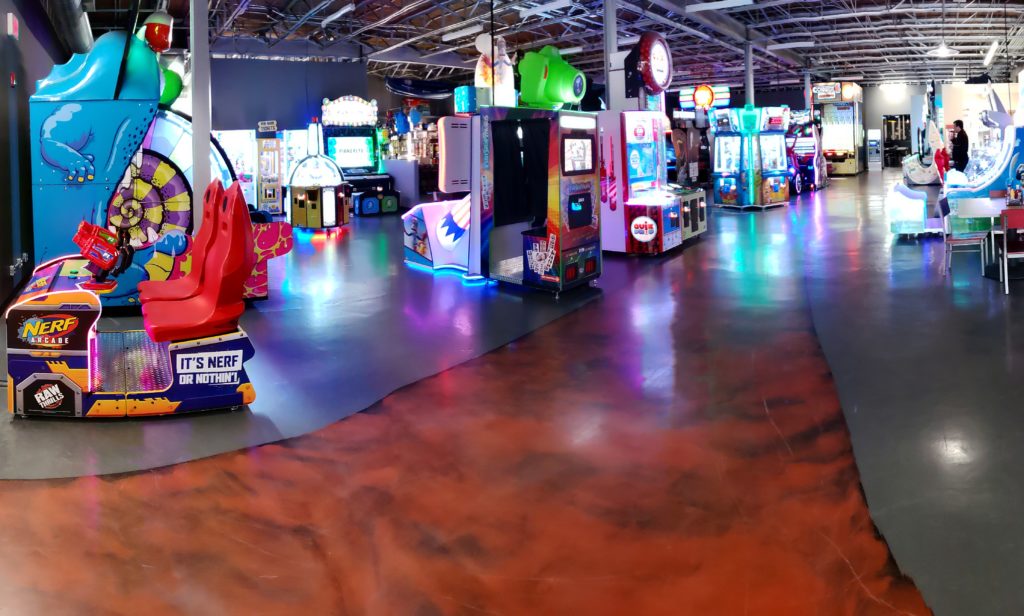 Here at Uptown Alley, we're more than just bowling. We've got tons of other arcade games and activities to keep you entertained. Take on your friends in a game of laser tag, where you'll battle it out in our dark, futuristic Cosmic Battle-themed arena. Or, if you're feeling nostalgic, head over to our arcade and play some classic games like Skee Ball, Ring Toss, and Space Invaders. We also have a great selection of new favourites like King Kong of Skull Island and Storm VR! You can also cash in your hard-earned tickets from the games in our redemption store for great prizes like an XBox, Nintendo Switch or a Cotton Candy Machine!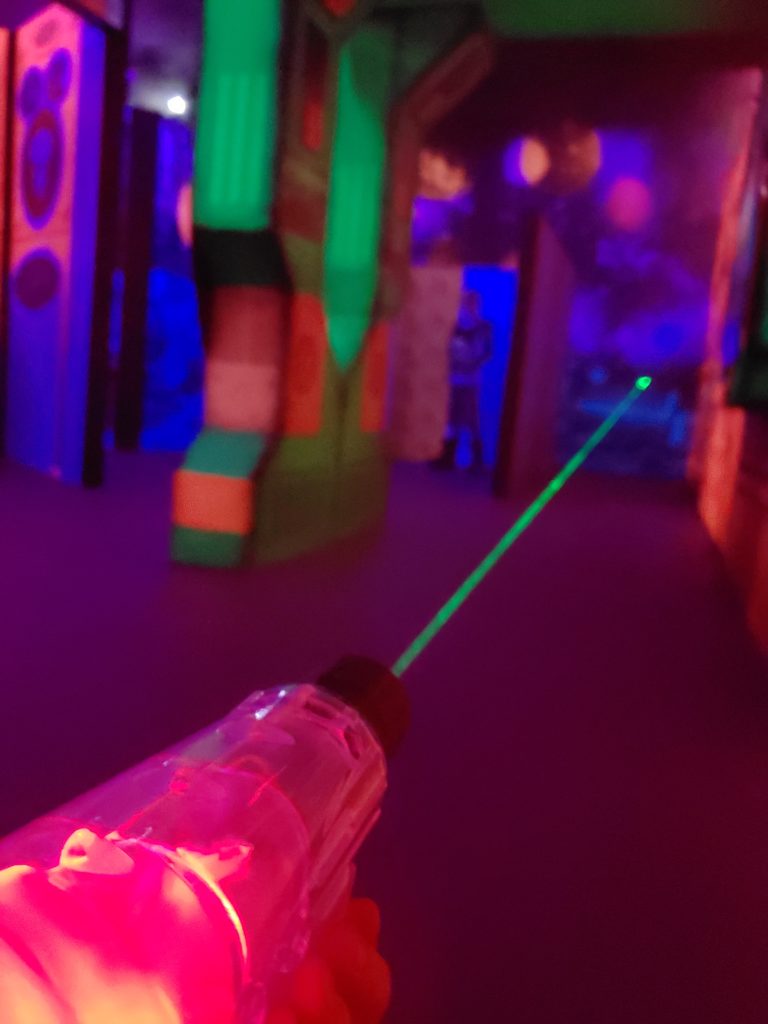 Laser tag is like a real-life video game where you get to be the hero! It's a fun and exhilarating activity that's perfect for both kids and adults. You get to dress up in cool gear and wield a laser gun while you run around a dark maze-like arena. Your heart will be racing as you duck behind barriers and try to avoid getting tagged by your opponents' lasers. But don't worry, if you do get tagged, you'll just get a temporary pause in your game, so you can quickly jump back in the action. Gather your friends and family, and get ready to have a blast with laser tag!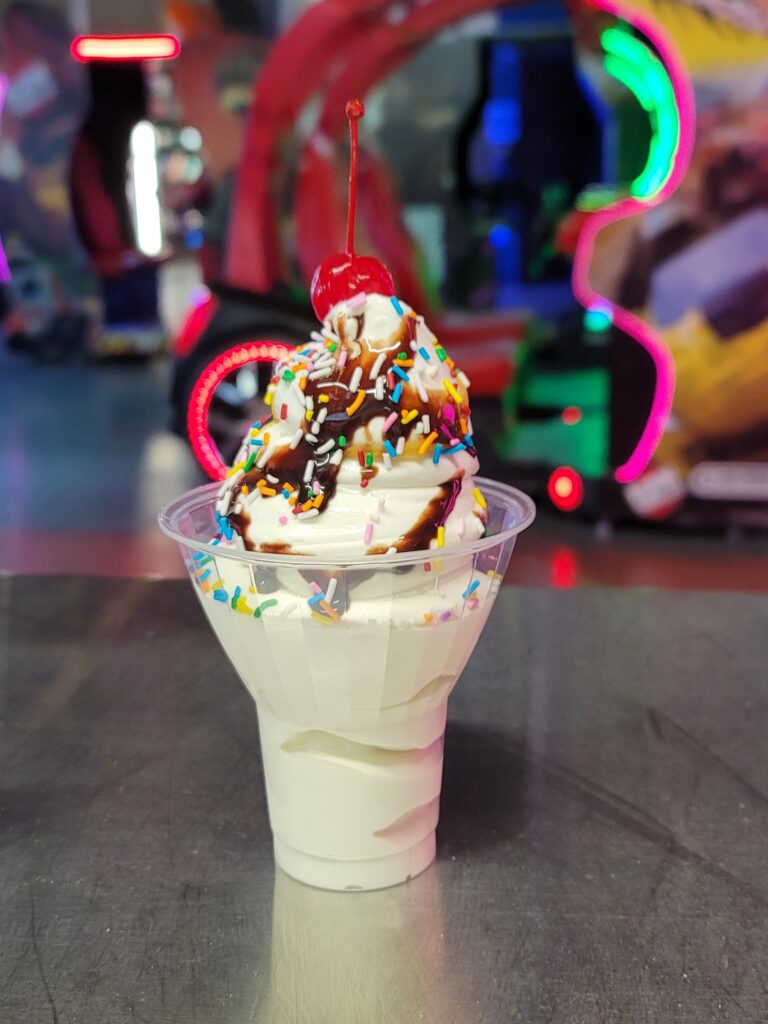 At Uptown Alley, cotton candy, ice cream, and popcorn are three classic treats that are beloved by people of all ages. Cotton candy, also known as candy floss, is usually found at carnivals and fairs. Our soft serve ice cream can be enjoyed year-round! We serve awesome milkshakes, flurries, sundaes…and anything else you could think of! Our popcorn, an always-popular snack, is usually the first thing a group orders when they sit down at their lanes for a game or two! These three treats are often found together at events like sporting events, and festivals, providing a delightful combination of sweet and salty flavors that is sure to satisfy any craving – and you can get it all here!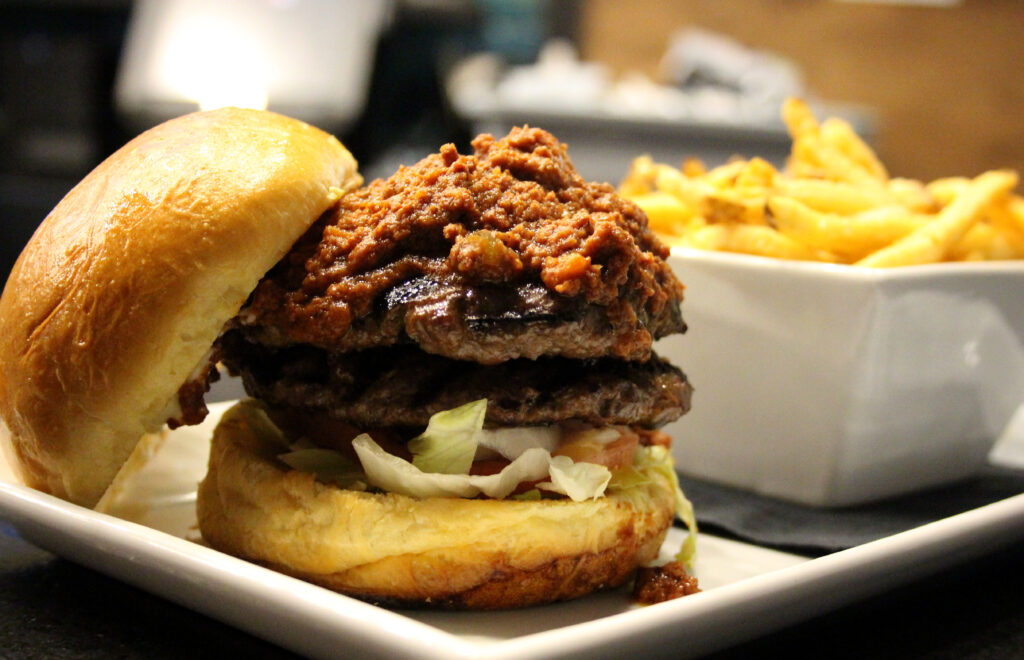 Of course, all that fun is bound to work up an appetite. Luckily, we have got you covered. Our restaurant serves up delicious burgers, pizzas, and snacks that are perfect for sharing. And don't forget to wash it all down with a cold beer or refreshing cocktail from our bar.
So what are you waiting for? Grab your friends and come on down to Uptown Alley for an afternoon or an evening of fun, food, and games. We'll see you soon!
go back