Welcome Winter - Late Evening Deal
As the snow begins to fall and everyone starts planning indoor activities for the winter, we have decided to offer up some great fun at some pretty low prices for your late evening enjoyment!
Join us every day after 9pm for a couple of hours of fun with 90 minutes of bowling and a $10 arcade card!
Just $19.99 per person for 5 pin bowling or $21.99 per person for 10 pin bowling.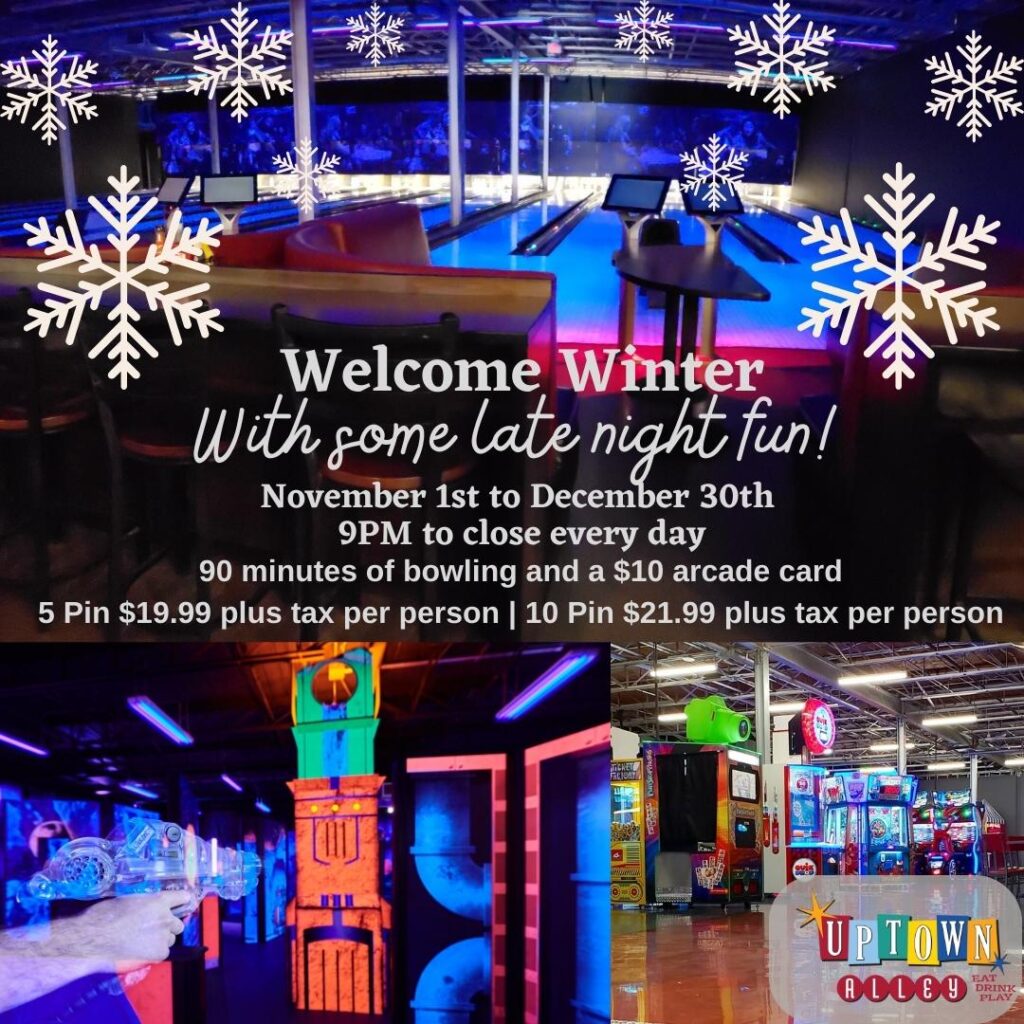 go back