Sunday Funday!
Join us Sundays for a Bit of Everything Good!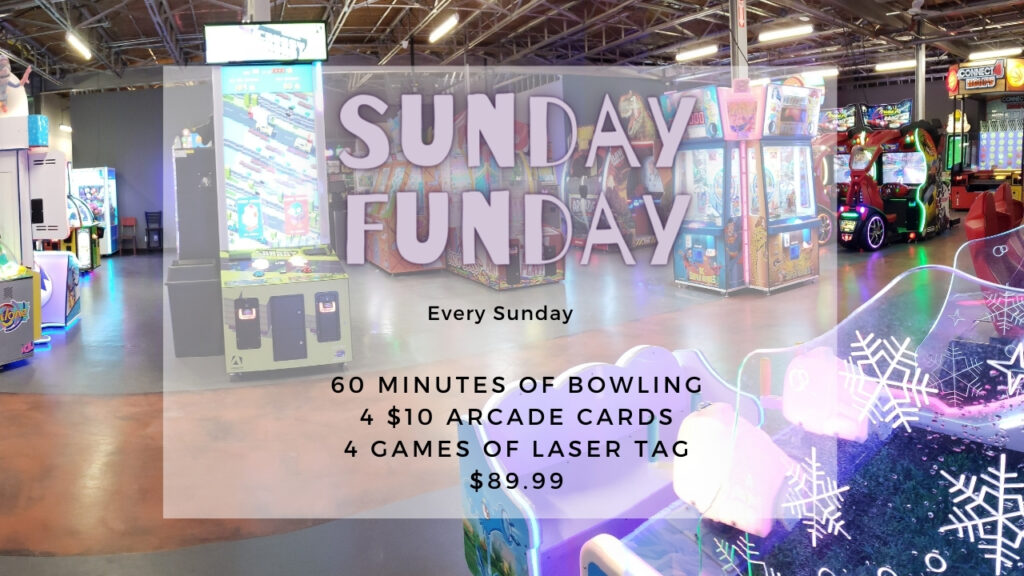 We're spicing Sundays up with an all-in-one package that should keep your family entertained!
You get:
One lane for 60 Minutes of bowling
4 Single games of laser tag
4 $10 game cards
All for just $89.99!

Please remember, we are operating at a limited capacity due to COVID-19 restrictions, please call ahead to reserve!
go back