ReOpening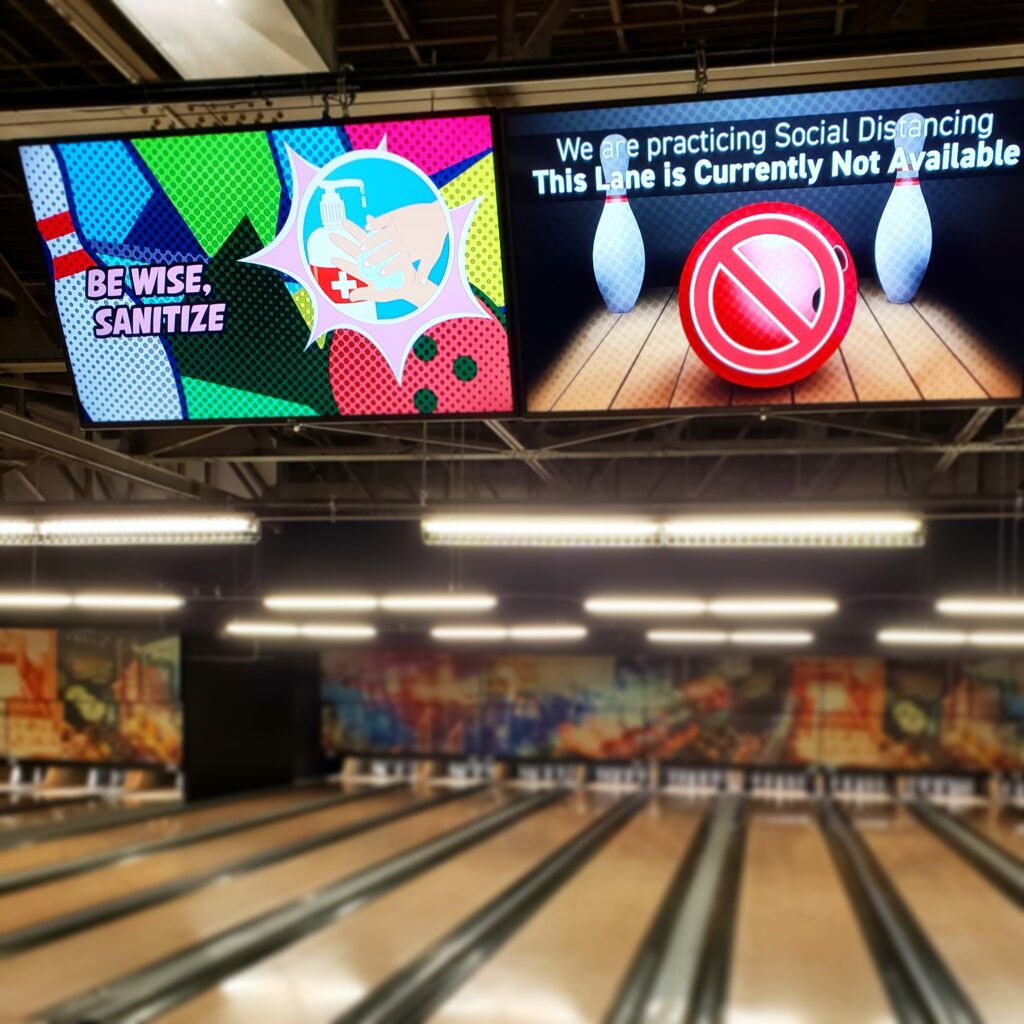 We are happy to announce that Uptown Alley will be re-opening our Bowling Lanes on Wednesday, June 3rd at noon, our Bistro will be opening on Friday at noon!
To reduce touchpoints, we ask that you reserve your lanes (and pre-pay) online
Social Distancing and Sanitizing at Uptown
We will be leaving one lane open between each group
After each use, we will be cleaning:

Bowling Balls
Ball Racks
Seating
Computer consoles
Tables

Maximum 2 people in each washroom at a time
Door handles and toilet handles will be sanitized every 30 minutes.
More than 20 hand sanitizer stations located throughout the facility.
Our team will be required to wear face masks.
go back