Poutine Week 2022
Our entry into this year's La Poutine Week has been a long-time staff favourite!
Pork Tocino Poutine
We start out with 1lb of our fresh handcut french fries. We top them off with cheese curds, diced tomatoes, diced cucumbers, green onions, a fried egg and Chef Ben's delicious pork Tocino and a drizzle of mayo and ketchup.
Take a look at this!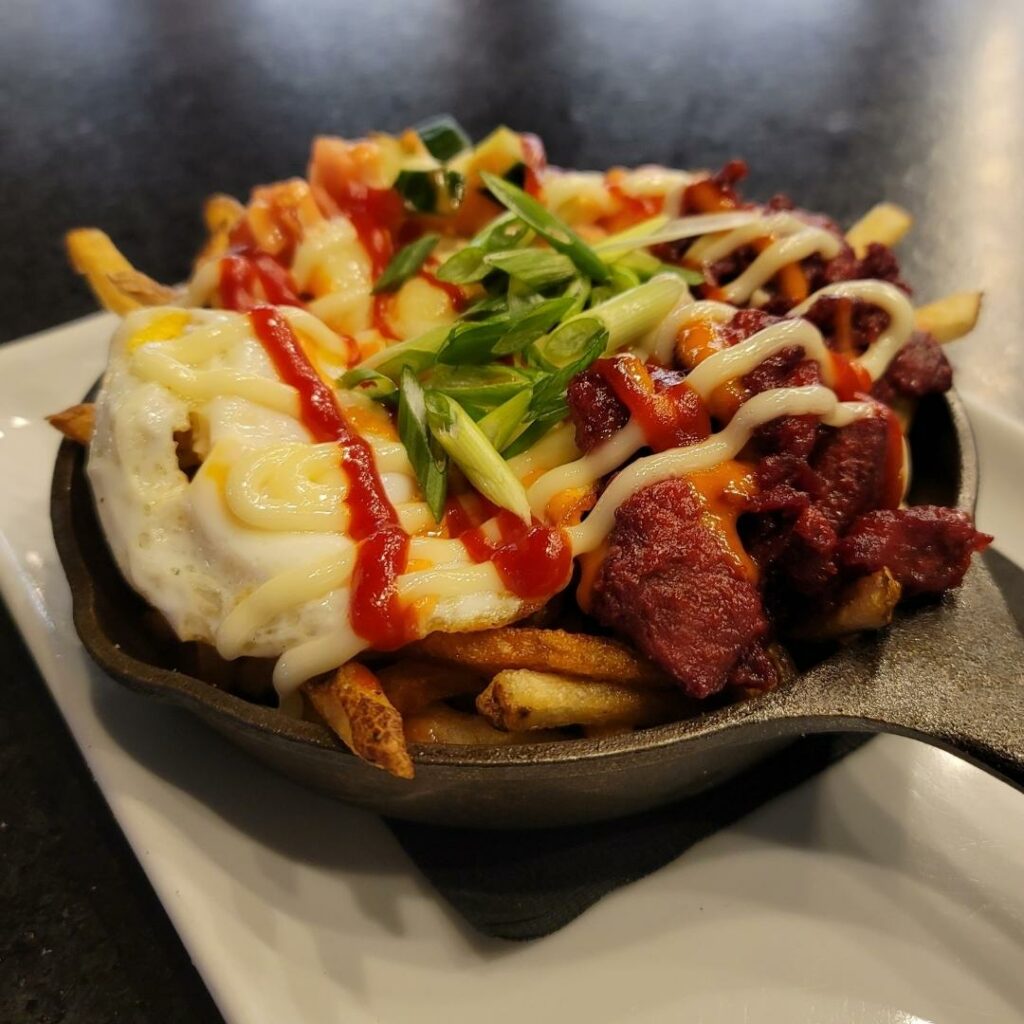 go back