New Year's Eve 2021
We're happy to be open again this year to celebrate New Year's Eve with you and your family!
Join us for hours of fun with family and friends!
This year, we are happy to offer a New Year's Eve package with 90 minutes of bowling for up to 4 people and 4 $10 game cards for $98.99 per lane for 5 pin bowling and $105.99 per lane for 10 pin bowling.
Add a 5th person to your lane for just $10.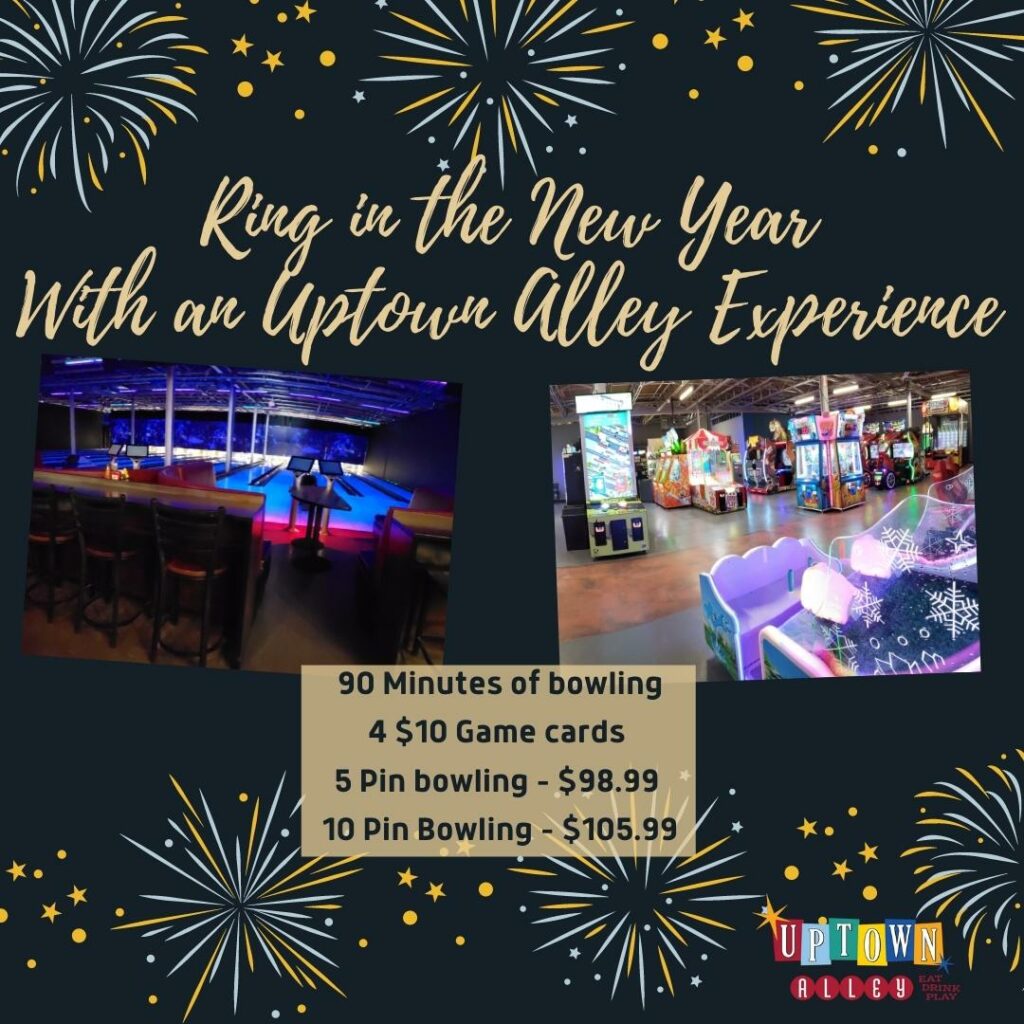 Please call ahead or book online to ensure you get the time you would like!
go back