New Year's Eve 2020
As much as we'd love to have everyone down to give 2020 a boot on the way out, here we are waiting to get things rolling again!
That being said, we are offering a way to ring in 2021 with a taste of Uptown Alley!
We're offering our amazing prime rib dinner for just $34.99 per person.
For the kids we'll have a choice between a 10″ 2 topping pizza or chicken fingers and fries for $12.99 (also includes a bag of popcorn or a bucket of cotton candy)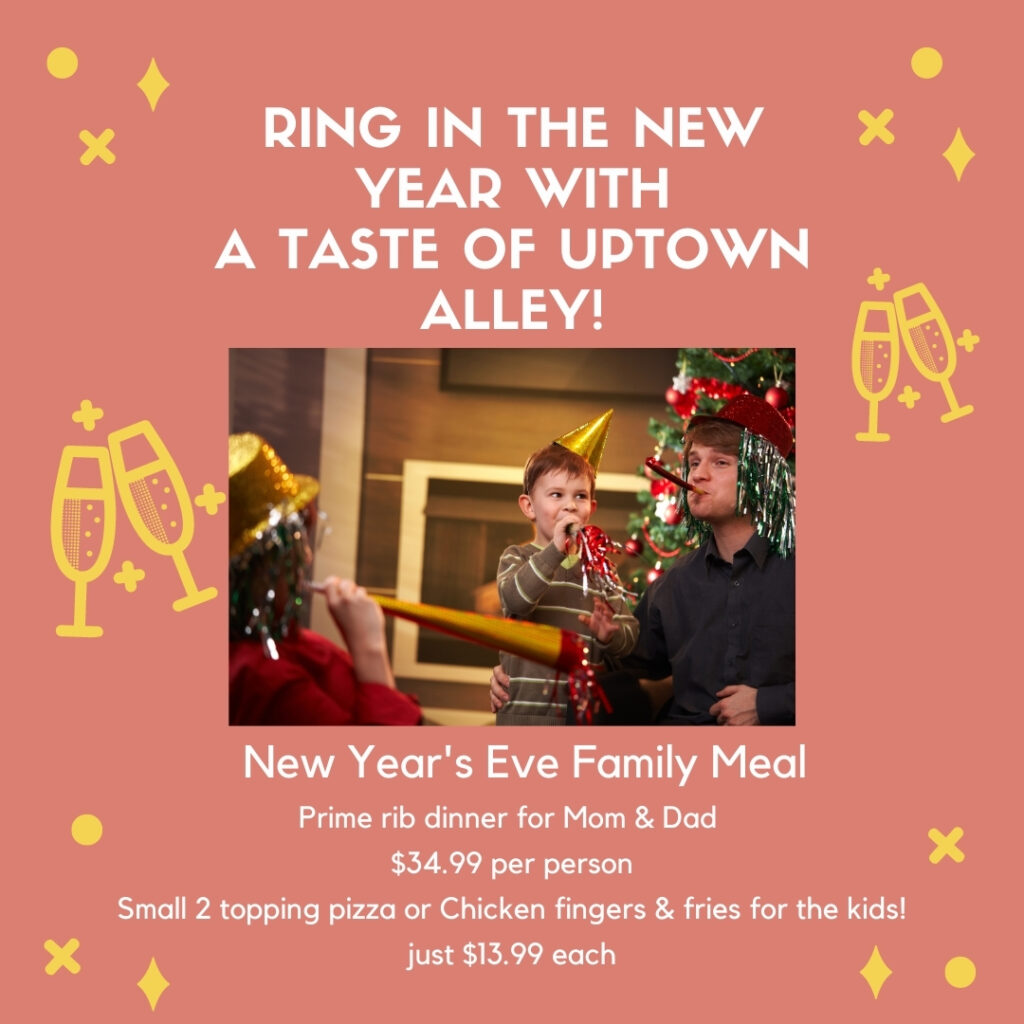 Prime Rib Dinner Includes:
Slow roasted prime rib with Au Jus, baked potatoes, sauteed mixed vegetables and perogies (cheese and potato filled), topped with bacon, sour cream and fried onions and Caesar salad.
Deliver can be pre-arranged for $25.
go back