Louis Riel Day 2022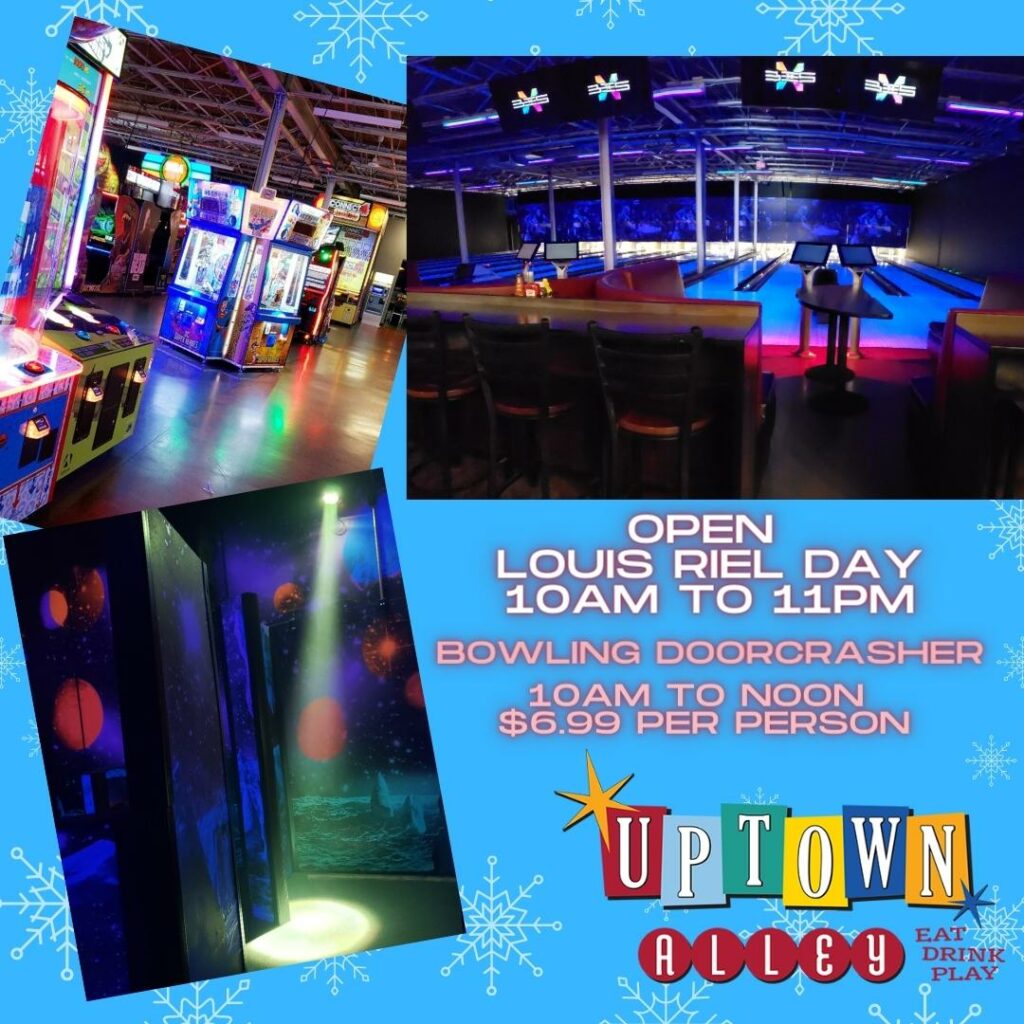 Join us on Louis Riel Day – February 21st for some good times with family and friends. We're having a door-crasher from 10am to noon for just $6.99 per person to bowl til noon!
After that enjoy our Power Play Monday deals for the rest of the day!
Be sure to book your lanes online!
go back