The Most Fun You Will Have Eating Soft Serve Ice Cream in Winnipeg!
Just in case you needed another reason to come see us, we've added soft serve ice cream to our snack counter offerings!
We now have over 9 Milkshake flavors to choose from!
Sundaes
Floats
Soft Serve (In a cup)
We also now offer a sundae bar as dessert for parties!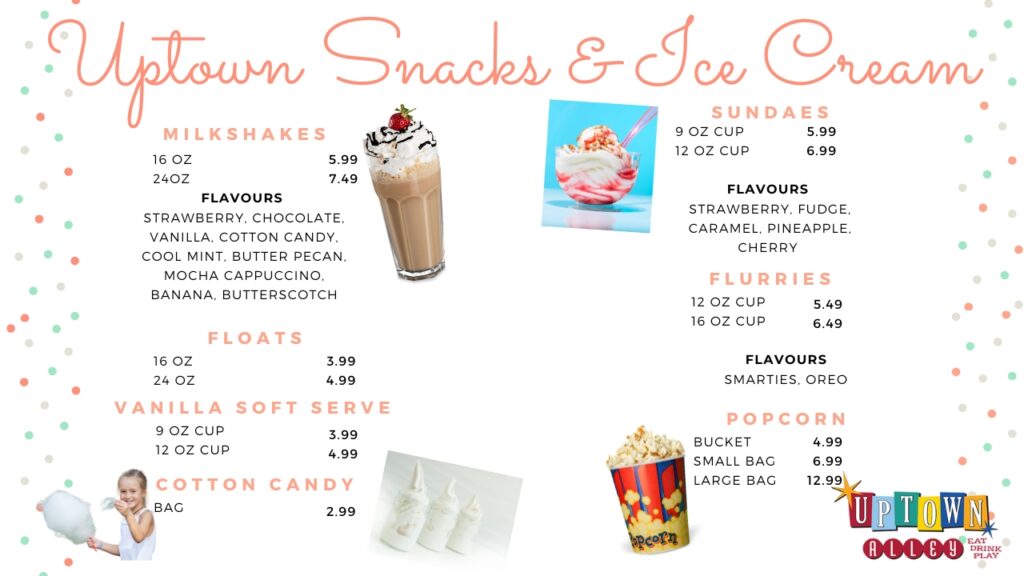 go back