Holiday Savings
This year, as we get into holiday mode, saving some money is going to be a priority for a lot of us! Here's a little help!
Save $10 off an hour of bowling when you purchase this offer online or make an online reservation using the promo code "save10" We have made this offer more flexible in that we are allowing multiple purchases to accommodate staff parties, gatherings and family outings!
Redeemable Sunday through Thursday until December 30th.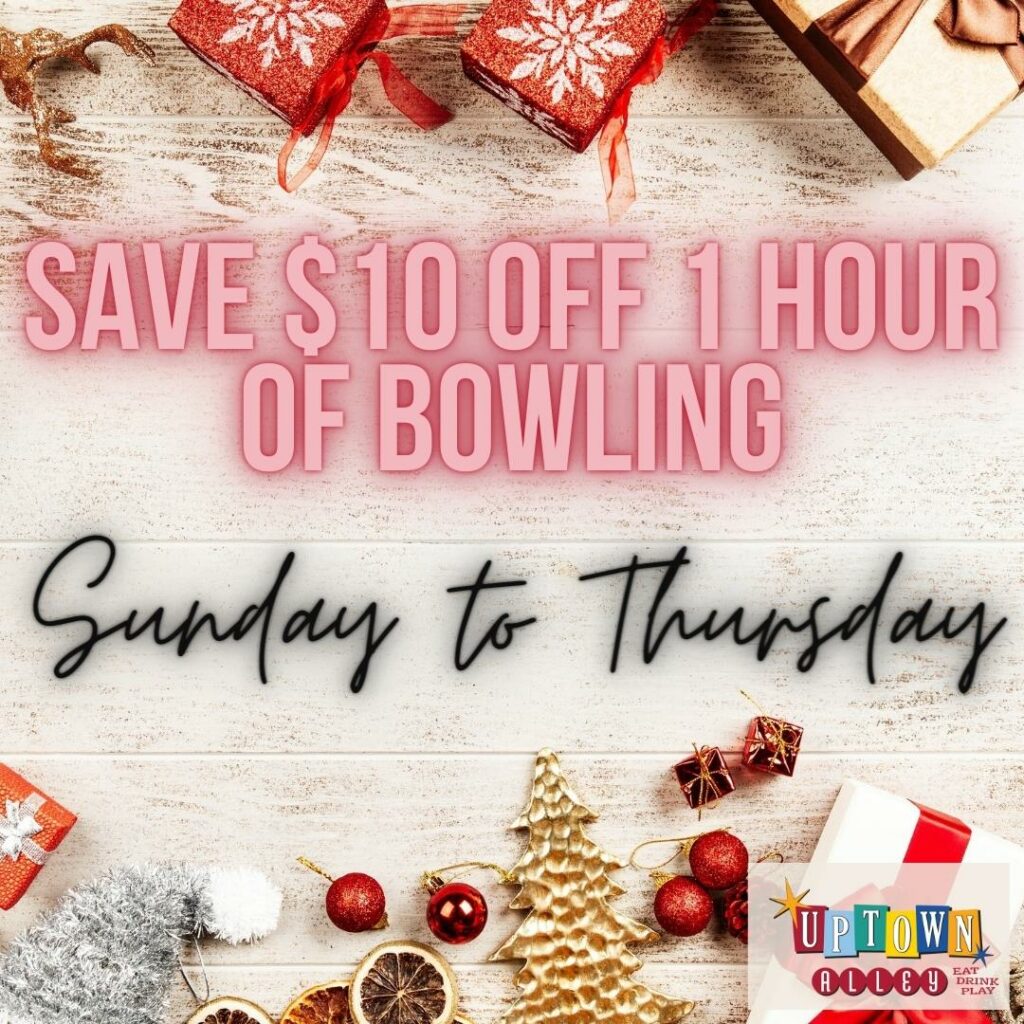 go back