Takeout Holiday Feast 2020
With all the restrictions in place, and the state of things, we are offering a Takeout Holiday Feast – much like our Thanksgiving Feast!
We are offering the feast for groups of more than 5 people, and we will break the meal up for each household.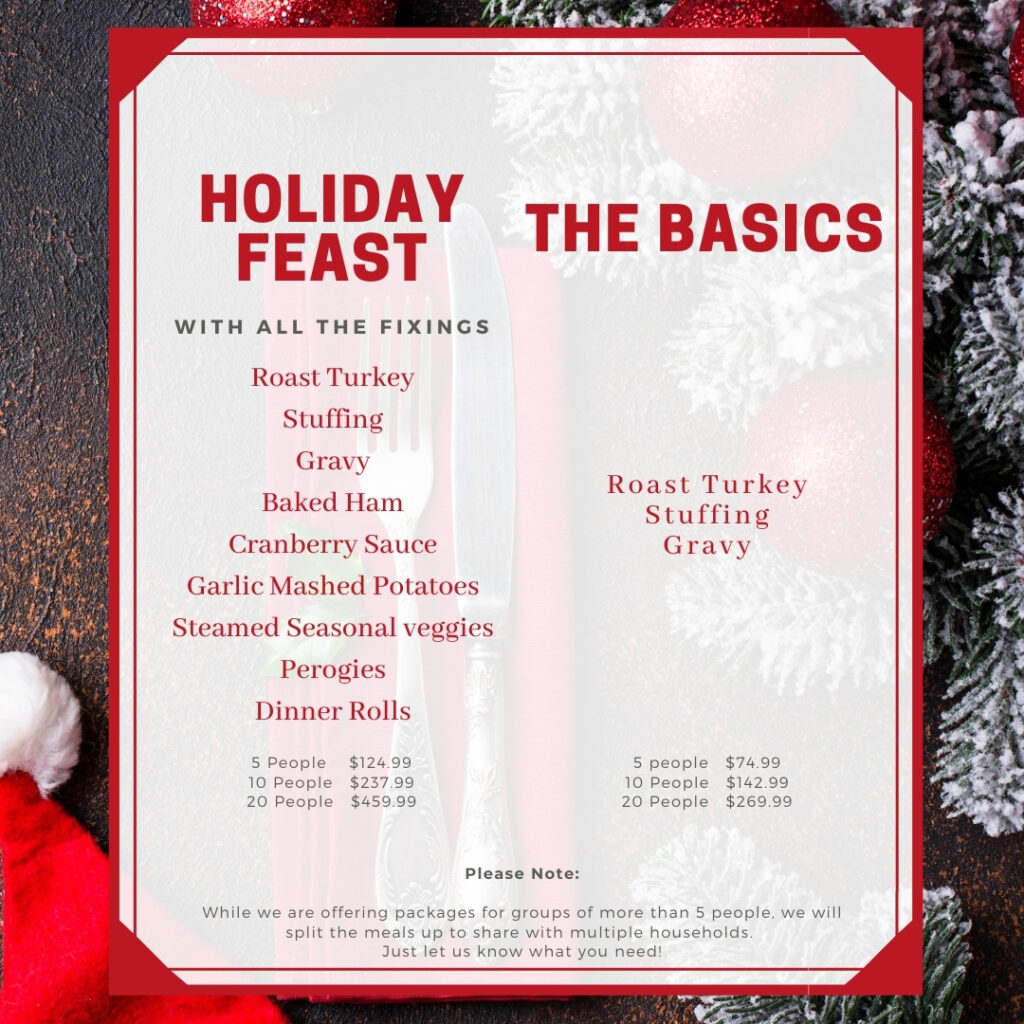 This time around, you can add a couple of beers or a bottle or two of wine from the selection available on our online menu!
We will be offering the Holiday Feast from December 23rd to 26th.
If you have an office group or larger family (in separate households) that you would like to purchase for outside of these dates, let us know and we will work with you to take care of your family!
go back